Sir Isaac Newton discovered many integral concepts that are important for scientific discovery today, and this kit teaches them all: inertia, momentum, kinetic energy, and potential energy. This Engino Newton's Law Kit is perfect for the kids who are very hands-on and like to build things. Your kids will understand how classical mechanics works by constructing their own catapult, balloon powered plane, drag racing car, crash car, and more.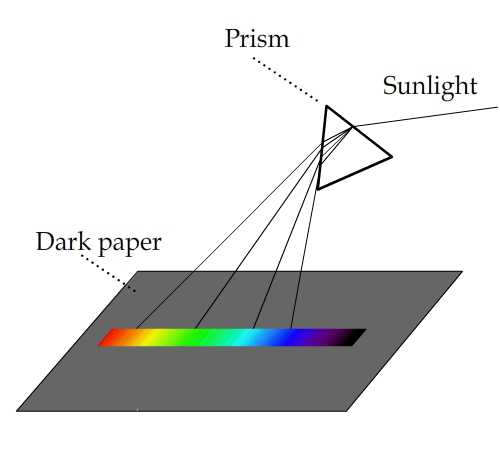 Insect hotels can be as simple (just a few sticks wrapped in a bundle) or as elaborate as you'd like, and they're a great way for kids to get creative making the hotel and then get rewarded by seeing who has moved into the home they built. After creating a hotel with hiding places for bugs, place it outside (near a garden is often a good spot), wait a few days, then check it to see who has occupied the "rooms." You can also use a bug ID book or app to try and identify the visitors.
With a combination of a solid fuel source and a liquid oxidizer, hybrid rocket engines can propel themselves. And on a small scale, you can create your own hybrid rocket engine, using pasta, mouthwash and yeast. Sadly, it won't propel much, but who said rocket science ain't easy? Check out this video from NightHawkInLight on how to make this mini engine.
Everyone can get ahold of a few potatoes, and what better way to use them (aside from consumption, that is) than to make them into an operating clock? It's easy and only requires the use of a few things many people have handy, or, if you need to go to the electronics store to purchase an LED clock anyway, you can get the alligator clips and electrodes there, as well. 

We have categorized by age to make things really easy when deciding which type of experiment kit to go for and start experimenting with. There is everything from geology rock experiments, ocean discovery kits, volcano boxed experiments, butterfly and insect garden kits, robotics activities and kits, human biology box sets and chemistry sets that bring the obscure into light making learning loads of fun and super exciting for everyone involved.  These mentioned are only in the 3 years old and over a section, but we also have a 6 years old and above, because we understand the capabilities of children. The section for 8 years old and above come under one section to help make a clear distinction.
In this quick and fun science experiment, kids will mix water, oil, food coloring, and antacid tablets to create their own (temporary) lava lamp. Oil and water don't mix easily, and the antacid tablets will cause the oil to form little globules that are dyed by the food coloring. Just add the ingredients together and you'll end up with a homemade lava lamp!
Adults and kids will learn amazing new things about basic and acidic solutions with the Mind-Blowing Science Kit. Whether erupting an under-water volcano or growing colorful, jiggly crystals, this science kit mixes learning with experimentation in a fun and colorful way for a wide range of ages. Each of the hands-on activities in the science guide is intended to be performed by a young scientist under adult supervision, although these activities can be adjusted to accommodate a range of ages and capabilities while still maintaining the educational excitement of the original experiments.
'Tis the season for gumdrops and this classic structural engineering challenge uses just two ingredients: toothpicks and candy. We're particularly fond of this one from The Homeschool Scientist because it helps you explain what the concepts (engineering, load distribution, physics, shape comparison) are to your kiddos while they are building it. doing it. Visit The Homeschool Scientist to get going. And click here for five more gumdrop-themed challenges.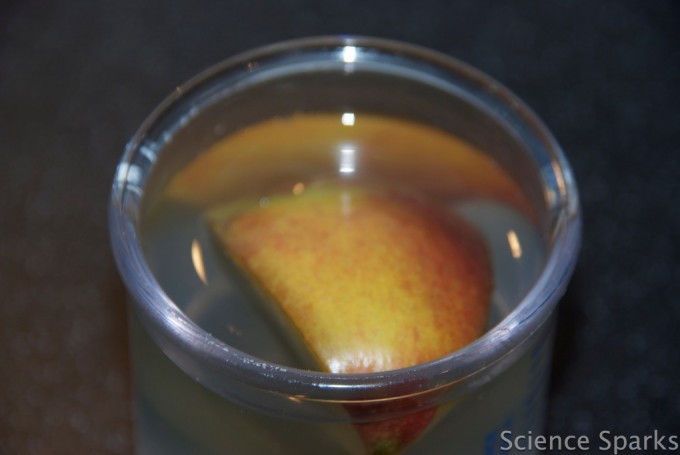 Let's be honest, we're all secretly waiting for the hovercraft to be a bonafide mode of transport, but in the meantime why not try this Balloon Hovercraft experiment at home? Using just a balloon, a bottle cap and a CD, you'll be able to create a hovercraft that glides across the table to move, and with just 3 easy steps to follow, it's perfect for a quick at-home activity.
This mechanical weathering experiment teaches kids why and how rocks break down or erode. Take two pieces of clay, form them into balls, and wrap them in plastic wrap. Then, leave one out while placing the other in the freezer overnight. The next day, unwrap and compare them. You can repeat freezing the one piece of clay every night for several days to see how much more cracked and weathered it gets than the piece of clay that wasn't frozen. It may even begin to crumble. This weathering also happens to rocks when they are subjected to extreme temperatures, and it's one of the causes of erosion.
Homemade Kits – There are probably loads of objects around your home already, which can be used to set up your own science experiments. These include things like salt, baking soda, vinegar, soap, cornstarch and of course food dye to make things more interesting! You'll also need some basic equipment like tweezers, ramekins or small tubs, a funnel and a dropper for example. There are too many home science experiments to discuss here, but with these basic supplies you'll find you can perform some really cool experiments to amaze the kids!
OST experiences also promote an appreciation for, and interest in, the pursuit of STEM in school and in daily life. They help learners understand the daily relevance of science to their lives, the depth and breadth of science as a field of inquiry, and what it might be like to choose to do science in the world, either as a professional or a citizen scientist.
For this saltwater density experiment, you'll fill four clear glasses with water, then add salt to one glass, sugar to one glass, and baking soda to one glass, leaving one glass with just water. Then, float small plastic pieces or grapes in each of the glasses and observe whether they float or not. Saltwater is denser than freshwater, which means some objects may float in saltwater that would sink in freshwater. You can use this experiment to teach kids about the ocean and other bodies of saltwater, such as the Dead Sea, which is so salty people can easily float on top of it.
No matter what type of science lab kits for kids and kid's science experiments you're looking for, there's something here for everybody. During our extensive research we selected only the best ones. Especially when it comes to the best chemistry sets for kids there is a lot of selection, but very few actually stood out in terms of quality, learning, and entertainment. Enjoy sharing these science toys and have fun!
OST experiences also promote an appreciation for, and interest in, the pursuit of STEM in school and in daily life. They help learners understand the daily relevance of science to their lives, the depth and breadth of science as a field of inquiry, and what it might be like to choose to do science in the world, either as a professional or a citizen scientist.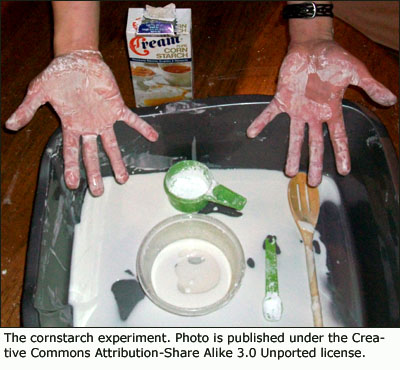 Your whistler has the basics of air pressure down just by using their mouth to blow. And now you can amaze them with this egg-cellent experiment. There is a little fire play involved (dropping a lit paper into the bottle), but that's what causes the unbalanced air pressure, which pushes the egg into the bottle. Want to test it out? Head over to The Scientific Mom and get the step by step.
Have you ever gone into a cave and seen huge stalactites hanging from the top of the cave? Stalactites are formed by dripping water. The water is filled with particles which slowly accumulate and harden over the years, forming stalactites. You can recreate that process with this stalactite experiment. By mixing a baking soda solution, dipping a piece of wool yarn in the jar and running it to another jar, you'll be able to observe baking soda particles forming and hardening along the yarn, similar to how stalactites grow.
Find out how plants "drink" water with some food coloring. Use carnations, roses, or stalks of celery submerged in the colored water and watch the liquid slowly seep through the plant's "veins" and towards the leaves. Keep an eye out -- you could have a very colorful bouquet just after the first day. Get the rundown by Dad's Book of Awesome Science Experiments over here.
If you've ever wondered why someone can measure and pour ingredients into a bowl, mix them up, and then bake the batter in the oven to make a cake, you've thought about science. The process of mixing certain ingredients together and adding heat causes the ingredients to react and change. For example, baking powder or baking soda in a cake recipe will react with acidic or wet things in the batter to puff it up and make the cake light and fluffy. Scientists tested these reactions so many times that they learned what would happen every time. This is called experimentation, and you can do it, too.